Dendrocalamus minor Amoenus
(Ghost Bamboo, Angel Mist Bamboo)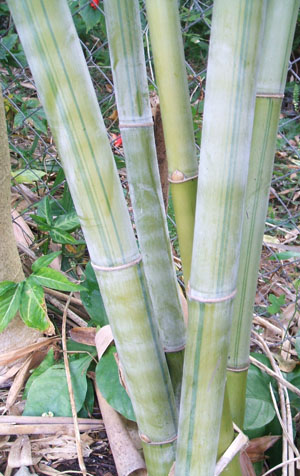 Dendrocalamus minor Amoenus, common names: Ghost Bamboo, Angel Mist Bamboo, is a beautiful soft yellow/green rare bamboo from southern China. It has darker green stripes to add to its beauty, plus it grows very erect, making an impressive garden focal point.
Maximum height: 35 ft.
Maximum culm diameter: 3"
Minimum temperature: 29°F
Minimum USDA hardiness zone 9B
Personal note: This is one of my favorites in my own garden. When I bought this one from Dr. Brown in Valkaria a few years ago, he said "you're going to love that one" and he was right. I'm in zone 9A and it's done well over winter here.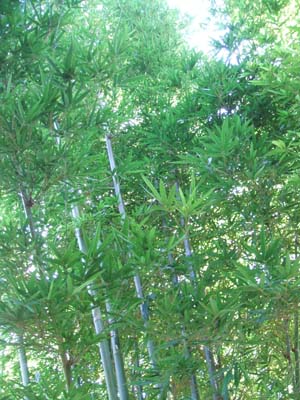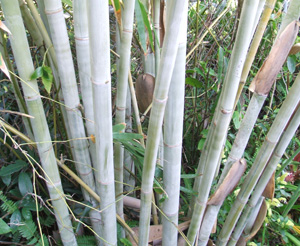 Back to Tropical Bamboo list from Dendrocalamus minor Amoenus